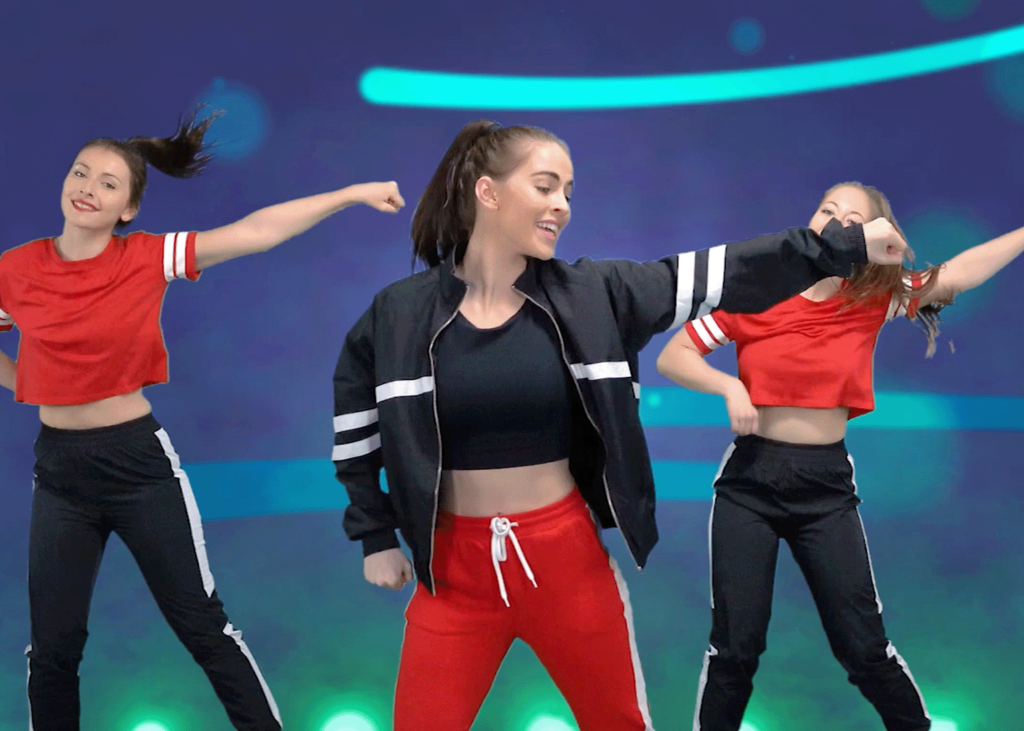 Chocolat (Choco Choco)
(Bruce Hammond-Earlam, John Irving – Rolf Budde Musikverlag, Strictly Confidential, EMI Music Publishing)
Hooo!
Everybody In The World Likes Chocolate
Oooh, We Love It!
Oh, It Makes You Happy
Yeah, It Gets You Sexy
It Makes You Fat But We Don't Care About That…
So Come On!
Un, Dos,
Un, Dos, Tres
Mama She Says Roly Poly,
Papa He Says Holy Moly
Everybody Wants A Chocolate (A Choco Choco)
All The Girls Want Candy Candy,
All The Boys Get Ready Ready
Everybody Want A Chocolate
C'mon!
A Choco Choco – Clap Clap
A Choco Choco – Slap Slap
Everybody Say A Chocolate
A Choco Choco – Clap Clap
A Choco Choco – Slap Slap
Everybody Say A Chocolate
Chocolate (A Choco Choco)
Chocolate (A Choco Choco)
Chocolate (A Choco Choco)
Chocolate (A Choco Choco)
Chocolate (A Choco Choco)
Chocolate (A Choco Choco)
Chocolate (A Choco Choco)
Un, Dos, Tres
Mama She Says Roly Poly,
Papa He Says Holy Moly
Everybody Wants A Chocolate (A Choco Choco)
All The Girls Want Candy Candy,
All The Boys Get Ready Ready
Everybody Want A Chocolate
Here we go
A Choco Choco – Clap Clap
A Choco Choco – Slap Slap
Everybody Say A Chocolate
A Choco Choco – Clap Clap
A Choco Choco – Slap Slap
Everybody Say A Chocolate
Chocolate (A Choco Choco)
Chocolate (A Choco Choco)
Chocolate (A Choco Choco)
Chocolate (A Choco Choco)
Chocolate (A Choco Choco)
Chocolate (A Choco Choco)
Chocolate (A Choco Choco)
Chocolate (A Choco Choco)
Un, Dos, Tres
Now Wave To The People On The Left Hand Side
Now Wave To The People On The Right Hand Side
Now Wave To The People With Your Pretty Backside
Now We Do It All Again And We Feel Alright
Un, Dos,
Un, Dos, Tres
A Choco Choco – Clap Clap
A Choco Choco – Slap Slap
Everybody Say A Chocolate
A Choco Choco – Clap Clap
A Choco Choco – Slap Slap
Everybody Say A Chocolate
Chocolate (A Choco Choco)
Chocolate (A Choco Choco)
Chocolate (A Choco Choco)
Chocolate (A Choco Choco)
Chocolate (A Choco Choco)
Chocolate (A Choco Choco)
Chocolate (A Choco Choco)
Chocolate (A Choco Choco)
Chocolate (A Choco Choco)
Chocolate (A Choco Choco)
Chocolate (A Choco Choco)
Chocolate (A Choco Choco)
Chocolate (A Choco Choco)
Chocolate (A Choco Choco)
You Might Also Like These Songs