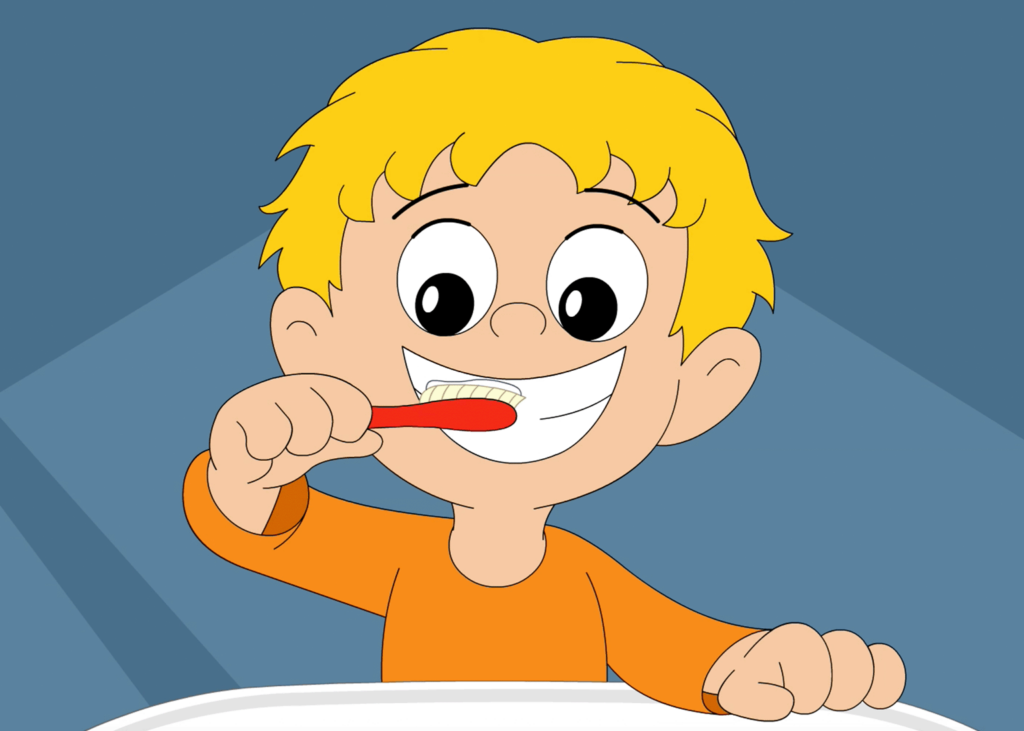 Brush Your Teeth
(D. Dubbeldam/J. van der Plas – Django Music & Publishing)
Brush, brush
Brush your teeth now
Brush them one by one
Brush, brush
Brush your teeth now
This is how it's done
First your left hand side
Then your right hand side
Then the top ones
And the bottom ones
On the inside
and the outside
Oooooooh!
CHORUS
Go and get your toothbrush
Run some water from the tap
Squeeze the paste on top
And careful not to drop
Then let that toothbrush go
CHORUS
Brush, brush
brush your teeth now
Brush them just like this
Fresh breath, clean teeth
Perfect for a kiss!
Yeah!
You Might Also Like These Songs